Two Turtledoves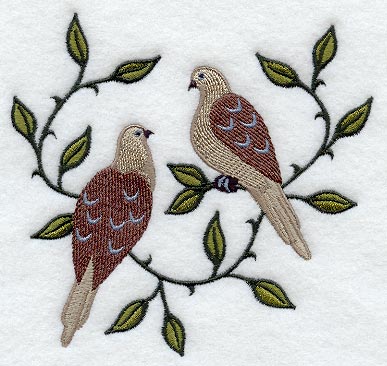 Image from realscience.org.uk
Peace Action Wisconsin
http://www.peaceactionwi.org/
Doves are widely recognized as a symbol of peace. The fact that there are two doves in this verse says to me we should be bringing peace to each other and those around us.

Like many groups, Peace Action Wisconsin is the local affiliate of a national organization. I find it more empowering to donate locally, where the impact on the community I live in is more direct.
Charity Navigator: not rated
National Affiliate
Twelve Days of Yule = Twelve Days of Giving is a personal initiative by me at the SoMil Homesteader to bring some focus to a holiday about gratitude. I don't have any official connections to any of these organizations, other than being a very small donor. Peace out.